Vacu-Valve Quote Request
Thank you for requesting a Quote on our Vacu-Valve.
Need a cost-effective solution to a troublesome rotary valve?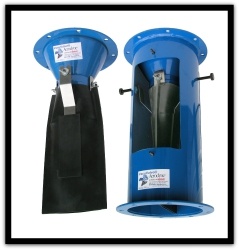 Aerodyne's Vacu-Valve is an inexpensive way to manage dust discharge from bags, filters or cyclones .
The Vacu-Valve requires no controls, lubrication or power supply and handles abrasive materials at the faction of the cost of the rotary airlock valves it replaces. This produce is an inexpensive way to your handle dust collection needs.
Simply fill out the form and a sales person will contact you with your quote.