Rotary "R" Valve Brochure Request
Thank you for asking for the Rotary "R" Valve brochure.
Durable material handling valves for your application.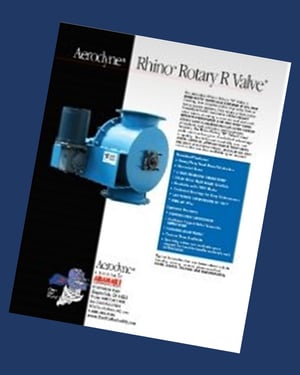 Aerodyne's Rotary "R" Valve enables the discharge of free-flowing, low-abrasive dry solids in cyclonic dust collecting systems, storage bins and bag houses.
The "R" Valve's steel plates gives the valve more flexibility and durability over its competitors, making it perfect for handling the flow or discharge of low-abrasive material.
Simply fill out the form for direct access to the brochure.