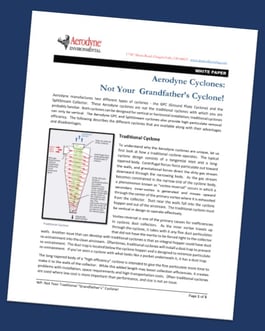 In this whitepaper, you will learn:

The difference between traditional cyclones and Aerodyne Cyclones.


The disadvantages of traditional cyclones.

The advantages of Aerodyne Cyclones.
To learn more about the different types of Dust Collection Methods and to get a brochure of the Aerodyne GPC Dust Collector, please visit www.DustCollectorHQ.com.
Fill out the form and find out the details.