Dust Collection System Evaluation Guide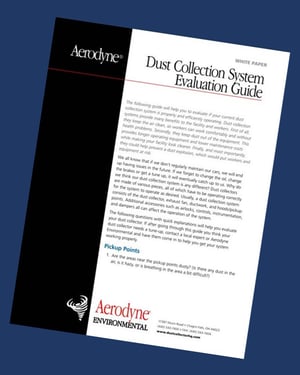 Evaluate your current dust collection system for operational efficiency. Explore these five crucial areas and assess the effectiveness of your:
Pickup points

Ductwork

Dust Collector

Cyclone

Exhaust fan



Pinpoint how these major areas may affect your dust collection. Simply fill out the form for direct access to your guide.