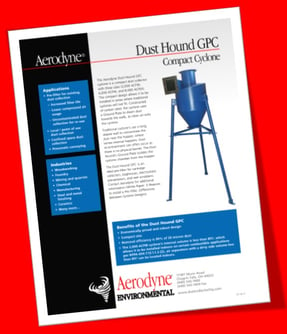 The Dust Hound GPC cyclone separator is
ideal for applications that require removal of 20 micron and larger dusts in a confined space.

less than ½ the height of traditional cyclones allowing it to fit into areas where a traditional cyclone is too tall.

working great for product recovery, pre-filters for cartridge collectors, baghouses, and electrostatic precipitators.
Simply fill out the form for direct access to the brochure.