Rotary "H" Valve Brochure Request
Durable material handling valves for your application.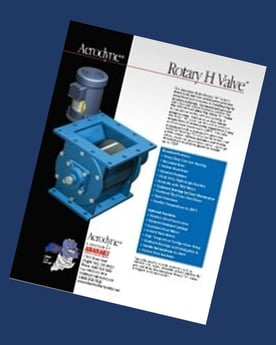 Aerodyne's Rotary "H" Valve:
Is ideal for controlling the discharge of highly-abrasive free flowing material, such as dry free flowing powders, granules, crystals, cement, plastic, pharmaceutical and more, without compromising the negative or positive air pressure used in the system.

Ruggedness and dependability make it perfect for handling the discharge of any abrasive material system.
Simply fill out the form for direct access to the brochure.